Welcome to 'Camp' Camp's new website! This year marks 'Camp' Camp's 16th year as America's premier summer camp for GLBT adults, and we're celebrating with a new look: a brand new logo and a long-overdue, updated, expanded website.
Over the past 15 years, Camp has become much more than just an ongoing fun and unique vacation option for GLBT travelers. It's become it's own fun, supportive, amazing community of gay, lesbian, bisexual, and transgender people from all over the country. Yes, many of us gather for one week each August in Maine to have the best time ever, but the spirit that pervades that week – a spirit of true camaraderie, support and encouragement – manages to find its way into the other 51 weeks of the year as well.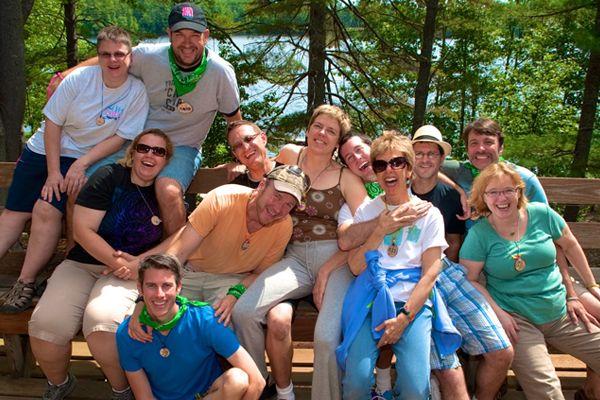 For that reason, we wanted to focus more on the Camp community here on our new site. Our Facebook status updates now stream directly to the site's home page, and you'll find easy, quick links to our Facebook, Twitter and YouTube pages on just about every other page of the site, too. We've also added several pages that give visitors more information about some of the fun people who are a part of the 'Camp' Camp community, from a new page with bios on our Directors and Executive Staff to a totally revamped links/resources page that features websites and blogs owned, operated or written by our Campers & Staff instead of a bunch of random GLBT websites.
So, have a look around, get to know us better, maybe bookmark a few pages – and check back often! Our Camp community is continually evolving and growing, and we hope our new online home will do the same. Maybe if you stop by often enough, you'll get a sense that we (and our Campers & Staff) aren't kidding when we say that 'Camp' Camp is the best time ever – and then, hopefully, we'll actually see you in Maine some August very soon…