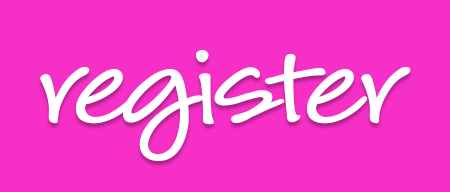 Since 1997, 'Camp' Camp — America's premier summer camp for LGBTQ adults — has offered a fun and distinctive vacation for the gay, lesbian, bisexual & transgender community.
Structured just like a traditional sleep-away summer camp for kids, Camp offers week-long program of great outdoor, athletic, and arts & crafts activities along with a variety of entertaining evening social events.  Located in scenic southwestern Maine, 'Camp' Camp is the perfect alternative vacation for adventurous members of the LGBTQ community looking for a unique vacation option beyond the usual gay cruise or resort.  Our Campers say 'Camp' Camp is the best time ever — and who are we to disagree?!

an all-inclusive week of fun & new friends
A week at Camp includes all activities, meals and accommodations — plus, all the new friends you can handle! With a wide variety of traditional summer activities such as mountain biking, pottery, hiking, lake swimming, sailing, stained glass, canoeing, and softball — along with offerings geared towards our adult gay, lesbian, bisexual, transgender, and queer Campers such as Broadway dance, LGBTQ history, and figure drawing — you're sure to find something to keep you active and challenged, returning home relaxed and renewed.
Accommodations are rustic (but comfortable) in shared cabins with bunks, electricity, and attached bathrooms with private shower stalls.  While the cabins are indeed camp-like, the food is not: our team of professional chefs make a special effort to make all the food plentiful, healthy, and delicious with an emphasis on locally-sourced ingredients with plenty of delicious gluten-free and vegan options.
Each year, Camp is typically attended by over 200 queer folx of all gender identities, ranging in age from 21 into their 80s.  While the majority of Campers usually come from the Northeastern U.S., we regularly welcome Campers from as far away as California, Georgia, Washington, Illinois, Michigan, and Arizona, along with international vacationers from British Columbia, Ontario, and the U.K.
Once you come to Camp, you'll probably want to come back. About 75% of people who come to Camp return for at least one more year, if not two or three or more.  In fact, in 2022, just over 45% of our Campers & Staff had been with us for five years or more!
Since its inception, Camp has grown into a community of people — people who identify as gay, lesbian, bisexual, transgender, queer, questioning, or somewhere in between (and even a few who identify as straight as well) — who enjoy a variety of social, athletic and cultural activities together throughout the year.  Many people tell us that Camp's welcoming LGBTQ community is what keeps them coming back and a big part of why their week at 'Camp' Camp always feels like more than just a vacation.
join us!
Whether you're simply looking for a fun and unique one-time all-inclusive vacation or if you looking for an ongoing community of fun and friendly LGBTQ folx of all ages, backgrounds, and interests, 'Camp' Camp is for you.
Once you've decided to come to 'Camp' Camp, we make registration simple with our convenient online registration and payment via credit or debit card right here on our website.  We even offer automatic payment plans to make attending Camp easy on your budget.
In addition, we have a fee schedule that fits just about every budget, thanks to our unique Staff Program.  Just over half the people who attend Camp each year do so as part of our Staff and pay reduced fees in exchange for working at Camp.  You can find complete details about our staff program — along with a list of available positions and a convenient online staff application form — by visiting the 'join our staff' page of our site.
Spend some time here on our website exploring all that 'Camp' Camp has to offer.  If you still have questions or concerns when you're done, just e-mail us or call 347-453-5257.  One of the Camp Directors is always happy to chat with you.
We hope you'll join us in August and discover for yourself why 'Camp' Camp is where summer is still the best time ever!