It always somehow manages to surprise us when Camp is once more right around the corner, and – surprise! – here we are again with Camp just weeks away. In less than a month, nearly 240 LGBTQ people (and a few amazing allies) from 33 states across the U.S. – as well as Canada, the Czech Republic, the West Indies, New Zealand, and the U.K. – will be having the best time ever in gorgeous southwestern Maine. We still can't believe that this will be the 23rd consecutive summer that we've been privileged to offer such a unique LGBTQ vacation experience, full of fun summer camp activities, fabulous evening social events, and fresh, delicious food – all shared with an amazingly fun & friendly LGBTQ community from around the world.
Fifty-eight of this year's Campers have been with us for an astounding 10 years or more, including this year's 15th-Year Campers: Jenn Long of Yonkers, NY; Mary Fran Schnorr of Bronxville, NY; Sandy Wakefield of Ypsilanti, MI; Thom Higgins of Salem, MA; and Tony Julian of Tampa, FL. We will be donating $100 in each of their names to The Trevor Project in honor of their noteworthy Camp anniversary, a Camp tradition that began in 2011, our 15th summer and we had Campers celebrating their 15th year at 'Camp' Camp.
In 2012, we established our annual "Camp Gives Back" campaign which, through a combination of donations from our Campers & Staff and a pledge of 10% of our Camp Store sales, recognizes and supports a different organization serving the LGBTQ community. Past beneficiaries of the campaign include Mainers United for Marriage ($1100 raised in 2012), Cyndi Lauper's True Colors Fund (now True Colors United; $1435 raised in 2013), SAGE (Services and Advocacy for GLBT Elders) ($1888 raised in 2014), Camp Aranu'tiq ($1685 raised in 2015), the National Center for Transgender Equality (NCTE) ($1673 raised in 2016), Immigration Equality ($2090 raised in 2017), and, last year's beneficiary, the Family Equality Council ($1671).
With America's political climate continuing to feel increasingly hostile towards LGBTQ people and issues, it's more vital than ever that we have politicians in office who strive towards achieving equality for everyone in the LGBTQ community. And what better way to do that than increasing the number of openly LGBTQ officials elected to all levels of government? In the hope of doing our small part to help make this happen, we have chosen The LGBTQ Victory Fund as the beneficiary of our 2019 Camp Gives Back campaign.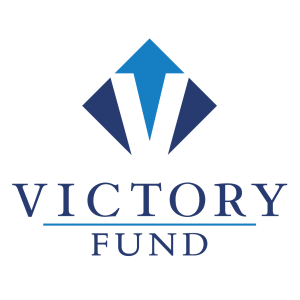 Since 1991, the Victory Fund has worked to change the face and voice of America's politics and achieve equality for LGBTQ Americans by helping to elect thousands of LGBTQ people to positions at all levels of government. These LGBTQ voices have made significant contributions to advancing equality for LGBTQ Americans – from passing non-discrimination laws to defeating amendments to ban marriage equality.
LGBTQ Victory Fund is the only organization in the space supporting down ballot candidates who are LGBTQ running for public office. Last year was a year of historic firsts – and LGBTQ Victory Fund fueled a rainbow wave increasing the number of out LGBTQ leaders in public office. With more than 700 LGBTQ people running for office, Victory Fund endorsed 274 (they only endorse viable candidates running) and won 174 times! As a result, America now has more than 700 out elected officials serving in public office across the country. (A full list can be found here.)
And we are proud to say that we have first-hand knowledge of Victory Fund's great work: one of the candidates who received their support is Mayor of Neptune Township in Monmouth County, NJ & 3rd-Year 'Camp' Camper Carol Rizzo!
If you are coming to Camp this summer, you can help support the Victory Fund simply by buying an extra Camp t-shirt or souvenir or two (or three) in the Camp Store. You'll also be able to make additional donations to the Victory Fund via your Cashless 'Camp' Camp account.
If you aren't able to join us this summer, we suggest that you pop over to the Victory Fund's website and make a donation. This year, LGBTQ Victory Fund has already endorsed more than 100 LGBTQ leaders running for 2019 – and 2020 is gearing up as well. Your support will help these leaders win on election day, so please join us and donate today.