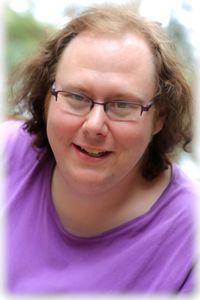 Late last year, we posted about the unexpected and untimely passing of Brittany James, one of our Campers from 2013. Brittany was only able to join us for that one summer, but she loved Camp and her spirit inspired us all as we watched her blossom during her week at 'Camp' Camp.
Applications are now being accepted for the special memorial Campership Fund that was established in Brittany's name soon after she passed. One lucky transgender individual will be granted the 2016 Brittany James Memorial Campership Fund allowing them to experience 'Camp' Camp 2016 for themselves at a discounted rate of only $525.
Any transgender individual aged 21 or over who has not previously attended 'Camp' Camp is eligible to apply. The Campership covers the first $1200 of your registration fees, but you must be able to cover the remaining $525 as well as your transportation to/from Maine. (We do provide free round-trip transportation from Portland, Maine, so just get yourself to Portland airport – or bus or train station – and we will get you out to Camp.)
To apply, simply email us no later than June 15, 2016 at directors@campcamp.com with your name, age, and hometown, along with a short bio and a few sentences about why you'd like to attend 'Camp' Camp. We will review the applications and announce the recipient sometime the week of June 20.