Our 22nd season of 'Camp' Camp is just over a month away! LGBTQ folks from around the globe will soon convene in beautiful pine-scented southwestern Maine to enjoy an LGBT vacation unlike any other.
Many Campers who join us for the first time tell us that the most surprising thing about Camp is the great people they meet and the good friends they make during their week at Camp. So it's not surprising to hear from our returning Campers that it's the people they meet at Camp that keep them coming back. Sounds like the people who attend 'Camp' Camp play a huge part in making Camp the best time ever, huh?
If that's true, then our 22nd season of Camp promises to be another amazingly fabulous week! With Campers hailing from 34 different states, as well as Canada, the United Arab Emirates, Germany, Australia, and the U.K., the 214 Campers & Staff confirmed to join us as of July 16th call the following cities home: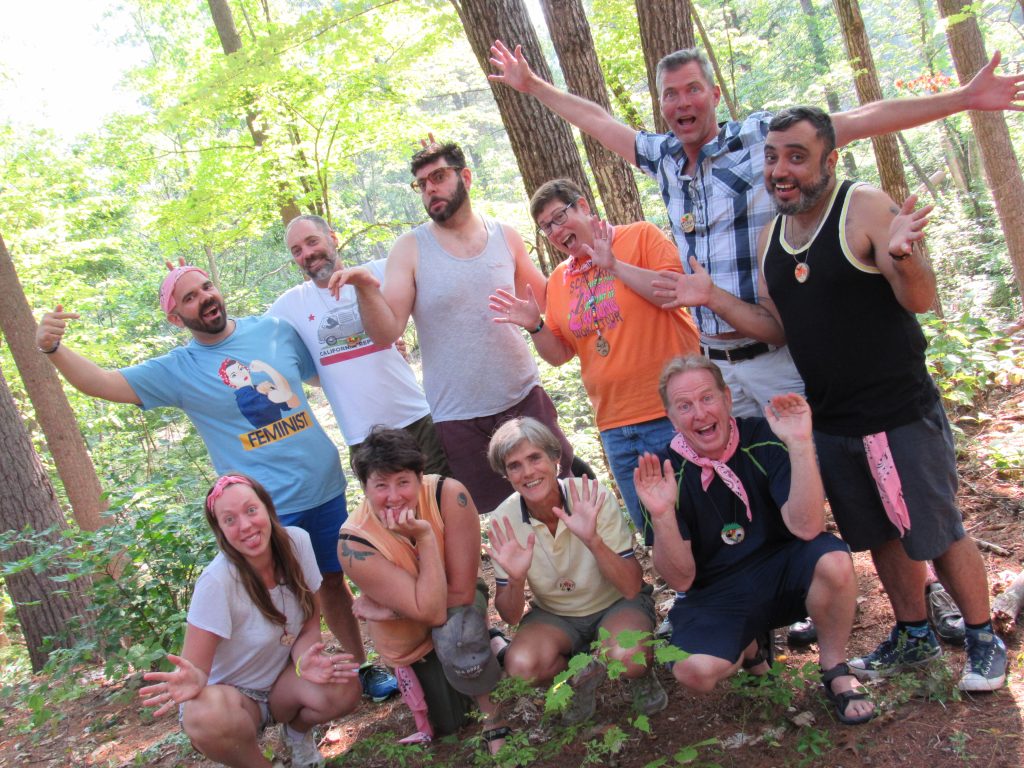 Is your hometown represented? If not, change that by registering today! Limited space is still available (including a few Staff positions if your vacation funds are limited) for you to discover for yourself why our Campers have proclaimed their summer camp vacation at 'Camp' Camp to be the best time ever for over 20 years now.