We are just a month or so away from the start of our 20th Anniversary season of 'Camp' Camp, a week when LGBTQ folks from around the country (and the globe) descend on a gorgeous pine-scented plot of land in southwestern Maine to enjoy a one-of-a-kind vacation. Our first-time Campers continuously tell us the thing that surprises them most about Camp is the great people they meet and the good friends they make. And our returning Campers? They say it is the people they meet at Camp that keep them coming back. So, obviously, the people who attend 'Camp' Camp play a huge part in making Camp the best time ever!
If that's true, then this summer's session of Camp promises to be another fun & fabulous week! With Campers hailing from 33 different states, as well as Canada, Saudi Arabia, and the U.K., the 230 Campers & Staff confirmed to join us as of July 19th call the following cities home:
[one-third-first]
Amenia, NY
Amherst, MA
Anchorage, AK
Ann Arbor, MI (3)
Apex, NC (2)
Aptos, CA (2)
Arlington, VA (4)
Astoria, NY
Atlanta, GA (2)
Aurora, CO
Bayonne, NJ
Bedford, NH
Belfast, ME
Birdsboro, PA
Brewster, MA
Brick, NJ
Brighton, MA (2)
Bronx, NY
Bronxville, NY
Brookline, NH
Brooklyn, NY (8)
Buda, TX
Calgary, AB
Cambridge, MA (3)
Carrboro, NC
Cary, NC
Central Islip, NY
Charlton, MA
Chelsea, MA
Chicago, IL (3)
Cincinnati, OH (3)
Claremont, NH
Colrain, MA
Columbia, SC
Columbus, OH
Concord, MA
Conshohocken, PA
Cottondale, FL
Cranford, NJ
Cranston, RI (2)
Davenport, FL
Decatur, GA
Del Mar, CA
Dorchester, MA (2)
Dover, NH
Dracut, MA
Durham, NC
East Boston, MA
East Brunswick, NJ
Edison, NJ
Edmonton, AB
Endicott, NY[/one-third-first][one-third]
Everett, WA
Exeter, NH
Florence, MA (2)
Garfield, NJ
Gloucester, MA
Goodyear, AZ
Greensboro, NC (2)
Hamden, CT
Hampton, VA
Harrisburg, PA
Hartland, VT
Harwich, MA
Hebron, KY (2)
Hensonville, NY
Holden, ME (2)
Holland, MI
Hollis, ME
Holyoke, MA
Houston, TX
Howell, MI
Huntingdon Valley, PA
Jackson, MS
Jamaica, NY
Jamaica Plain, MA
Jeddah, Saudi Arabia
Katy, TX
Key West, FL
Knoxville, MD
Lafayette, IN
Larchmont, NY
Las Vegas, NV
Lawndale, CA
League City, TX
London, UK (3)
Long Beach, CA (2)
Los Angeles, CA (3)
Lowell, MA (4)
Malden, MA (2)
Manchester, NH
Medford, MA (3)
Montclair, NJ
Montreal, QC (2)
Mt. Holly, NJ
Nashville, TN
New Orleans, LA
New York, NY (12)
Newcastle Upon Tyne, UK
Newtown, PA
Norristown, PA
North Eastham, MA
Norwich, CT
Oakland, CA (2)
Ogdensburg, NY
[/one-third][one-third]
Orlando, FL (2)
Palm Springs, CA
Pensacola, FL
Philadelphia, PA (2)
Plymouth Meeting, PA
Portland, ME (3)
Providence, RI
Provincetown, MA
Queens, NY
Raleigh, NC (2)
Randolph, MA
Raynham, MA
Remsen, NY
Rio Rancho, NM
Roslindale, MA (2)
Salem, MA
San Francisco, CA
San Leandro, CA
San Marcos, TX
Santa Monica, CA
Scarborough, ME
Scituate, MA
Seattle, WA
Silver Spring, MD
Slaughter, LA (2)
South Portland, ME
Spring, TX
St. Petersburg, FL
Stone Mountain, GA
Stuart, FL
Sunnyside, NY (2)
Tacoma, WA
Tampa, FL
Topsham, ME (2)
Toronto, ON (2)
Tucson, AZ
Union City, NJ
Utica, NY
Valley Village, CA
Virginia Beach, VA
Wallingford, CT
Washington, DC (3)
Watertown, MA (2)
Wellington, FL
West Hartford, CT
West Roxbury, MA (2)
Wilbraham, MA
Williamstown, PA
Windham, ME
Woodland Hills, CA
Yonkers, NY (2)
Ypsilanti, MI (7)[/one-third]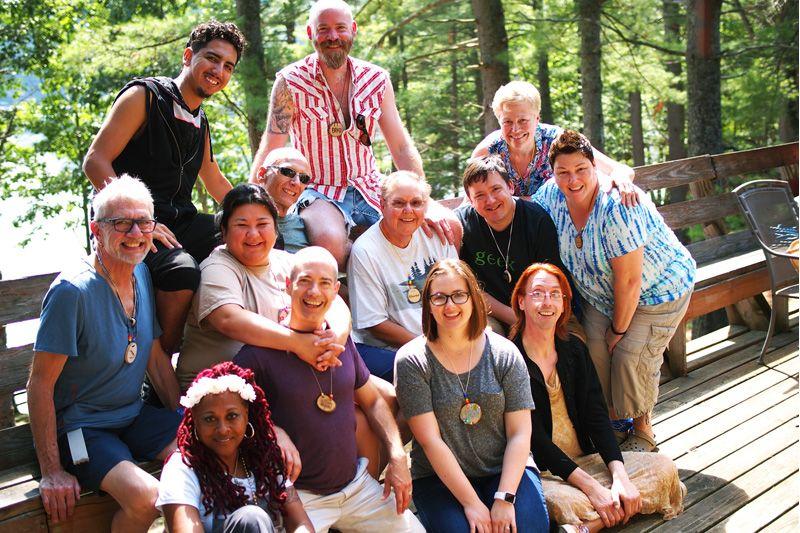 If your hometown isn't represented, why not change that by registering today? We still have a few spots available, so join us and see for yourself why, 20 years since we first began, our Campers continue to say 'Camp' Camp is the best time ever!