Since 1997, GLBT folks from around the country (and the globe) have descended on a gorgeous, pine-tree laden plot of land near a small town in southwestern Maine to experience one of the U.S.'s most unique GLBT vacations. Many of these adventurers return for multiple years. Most of Campers tell us that it's the people who attend 'Camp' Camp that brings them back year after year. Well, if that's the case, 'Camp' Camp 2014 – our 18th unbelievably fun summer – is definitely shaping up to be another best-time-ever week, with Campers & Staff arriving from 35 different states in the U.S., as well as Canada, Germany, Spain, and the U.K. As of July 1, the 227 Campers & Staff confirmed to attend Camp call the following cities home:
[one-third-first]
Alexandria, VA
Altamonte Springs, FL (2)
Anchorage, AK (3)
Ann Arbor, MI (2)
Apex, NC
Arlington, VA (3)
Astoria, NY
Atlanta, GA (3)
Austin, TX (2)
Bayonne, NJ
Beaufort, SC
Bedford, NH
Binghamton, NY
Birdsboro, PA
Bolton, CT
Brewster, MA
Brick, NJ (2)
Brighton, MA
Bronxville, NY
Brooklyn, NY (12)
Buda, TX
Burlington, MA
Bush, LA
Cambridge, MA (3)
Carlsbad, NM
Center Ossipee, NH
Charlton, MA
Chelsea, MA
Chepachet, RI
Cherry Hill, NJ
Chicago, IL (4)
Cincinnati, OH (2)
Claremont, NH
Colrain, MA
Columbus, OH
Covington, LA
Cranston, RI (2)
Decatur, GA
Del Mar, CA
Denver, CO
Deptford, NJ (2)
Dorchester, MA (2)
Dover, NH
Durham, NC (2)
East Boston, MA
Edison, NJ
Endicott, NY
Essex, VT
[/one-third-first][one-third]
Exeter, NH
Falls Church, VA
Florence, MA
Forest Hills, NY
Framingham, MA (2)
Ft. Lauderdale, FL
Galveston, TX
Glen Allen, VA
Goodyear, AZ
Greensboro, NC
Hartland, VT
Holden, ME (2)
Holland, MI (2)
Hollis, ME
Houston, TX (4)
Humble, TX
Ingraham, IL
Jackson, MS
Jacksonville, FL (3)
Jamaica Plain, MA (3)
Kaarst, NRW, Germany
La Mesa, CA (3)
Larchmont, NY
Las Vegas, NV
Lexington, KY
London, UK
Long Beach, CA (3)
Los Angeles, CA (3)
Lowell, MA (2)
Lugo, Galicia, Spain
Lynn, MA
Lynnwood, WA
Malden, MA (2)
Manchester, NH (3)
Marlborough, MA (2)
Maspeth, NY
Medford, MA (2)
Memphis, TN
Merriam, KS (2)
Millerton, NY
Neptune, NJ
New Britain, CT
New Orleans, LA
New York, NY (9)
Normal, IL
Norristown, PA
North Eastham, MA
Norwich, CT
[/one-third][one-third]
Oakland, CA (3)
Oklahoma City, OK
Orangeburg, NY
Orlando, FL (3)
Peoria, IL
Philadelphia, PA (2)
Plymouth Meeting, PA
Port Jefferson, NY
Porter, ME
Portland, ME
Provincetown, MA
Quincy, MA
Raleigh, NC (2)
Randolph, MA
Reading, MA
Remsen, NY
Renton, WA
Richmond, VA (2)
Roslindale, MA (3)
Royal Palm Beach, FL
Rutherford, NJ
Salem, MA
Salt Lake City, UT
San Diego, CA
San Francisco, CA
Santa Monica, CA
Scarborough, ME
Scituate, MA
Seattle, WA
Sherrard, IL
Silver Spring, MD
Slaughter, LA (2)
State College, PA
Stone Mountain, GA
Stony Brook, NY
Tacoma, WA
Taylorsville, GA
Toledo, OH (2)
Toronto, ON, Canada (2)
Tucson, AZ (2)
Utica, NY
Virginia Beach, VA
Washington, DC (6)
Wellington, FL
West Roxbury, MA
Williamstown, PA
Winston-Salem, NC (3)
Winthrop, ME
Yonkers, NY (2)[/one-third]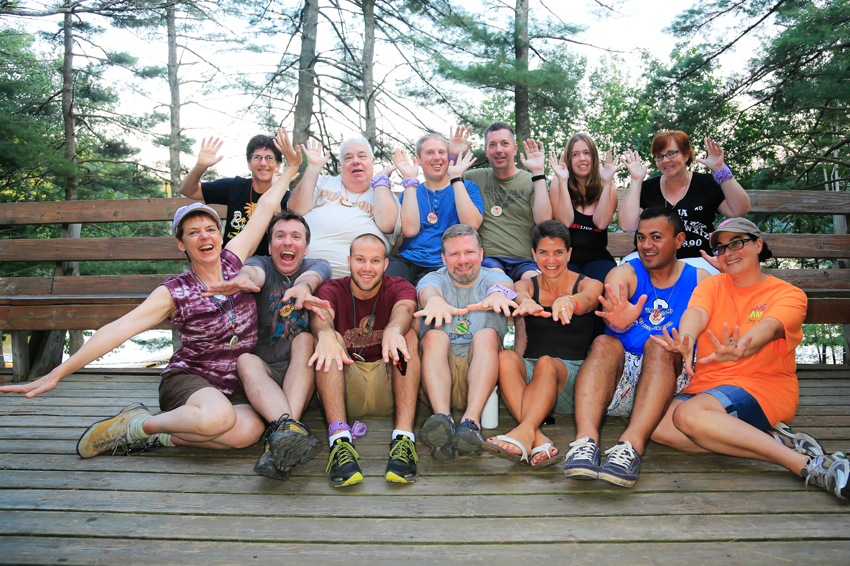 The geographical diversity at Camp each year always amazes us, and we are pretty sure 35 different states is a new record! If your hometown isn't on the list, maybe you should join us – and see for yourself why our Campers say 'Camp' Camp is best time ever!